WLAN Infrastructure
Explore WLAN Infrastructure from Sunmi and Zebra
Welcome to RISolutions' category of WLAN Infrastructure. Here, you'll find advanced wireless network solutions from renowned brands Sunmi and Zebra. Our WLAN infrastructure offers reliable connectivity and optimal performance for your business networks.
Sunmi's Wireless Solutions
Explore Sunmi's wireless network solutions, designed to provide seamless and stable connectivity for various applications. Sunmi's WLAN infrastructure empowers your business to operate efficiently and grow.
Zebra's WLAN Solutions
Discover Zebra's WLAN infrastructure, known for its reliability and excellent performance. Zebra's wireless solutions offer fast and secure connectivity to meet the demands of modern business environments.
Seamless Connectivity
Our WLAN infrastructure enables your organization to communicate, collaborate, and share information wirelessly without limitations. This results in enhanced productivity and smoother business operations.
Explore the advanced WLAN Infrastructure from Sunmi and Zebra. Contact us for more information and advice on implementing wireless network solutions that cater to your business needs.
1 months warranty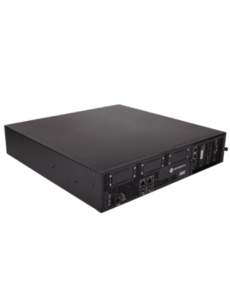 Zebra Zebra NX 6500 | NX-6500-0000-00-WR
WLAN controller, supports up to 264 access points, HDD: 500GB, RAM: 16 GB, CPU: Quad-core, 4x USB, 4x Expansion Slots, 1x Console (RJ45), 2U rack-mount
€5.401,23 Incl. tax
€4.463,82 Excl. tax
12 months warranty
SUNMI Sunmi W1S, 4G | C15000019
Wi-Fi router, external antennas: 6, MU-MIMO, 802.11 ac, Ethernet, 2,4 GHz & 5 GHz, 1300 Mbps, RAM: 128 MB, Flash: 16 MB,
€230,76 Incl. tax
€190,71 Excl. tax