VAT is shifted after creating an account!
Would you like a quote? mail [email protected]
Stock items 1-3 working days delivery time!
Shipping throughout Europe and beyond!
Promag MF7-20 | Promag MF7
RFID reader, 13.56 MHz (ISO14443, MIFARE, DESFire), open cable end, contactless (up to 5cm), RS-232, Wiegand, MSR ABA Track 2, dimensions (WxHxD): 47x16x83mm
€55,90 Incl. tax
€46,20 Excl. tax
RISolutions Mifare Classic 1K Cards - RFID Tags - RFID -50 pcs
Mifare Classic cards with 1K chip
Frequency: 13.56mhz
Materiaal: top kwaliteit PVC
Creditcard formaat: 85.5x51x0.88mm
Capaciteit: 1024 bytes EEPROM (768 bytes beschikbaar)
Herschrijfbaar >100.000 keer
Opslagdata >10 jaar
€29,03 Incl. tax
€23,99 Excl. tax
SUNMI P06060002 | SUNMI
SUNMI, V2s, USB-C, BT, Wi-Fi, 4G, NFC, GPS, Android
€261,78 Incl. tax
€216,35 Excl. tax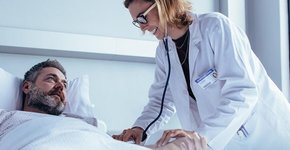 AIDC solutions from RISolutions: How we make healthcare more efficient and safer
23 Jan
Automatic Identification and Data Collection (AIDC) products play a crucial role in the healthcare sector. They help collect, store and analyse patient dat...
Read more
More blog articles
RISolutions-The Key To Access
Welcome to RISolutions
RISolutions, your RFID and IOT store, offers a total selection of "Number one" brands in access, control, identification and ICT solutions in one place. The mission of the RIS team is to provide customers a superior experience, quality and fast delivery.
We provide high quality, best-in-class, proven RFID tags, readers, antennas and software products for your business needs. Feel free to contact us for advice or a customized quote
via +31 6 411 88 657 or email us via [email protected]
✔️ Fast shipping.
✔️World class service.
✔️ Fast personal advice from one of our Tech specialists.
✔️Available 24 hours a day, 7 days a week!
Do you have questions? do not hesitate to contact us via: +31 (0) 6 411 88 657.
Or contact us via the contact options below, RISolutions aims to help you within minutes.
✔️ RISolutions.eu
✔️Jan van Eijckstraat 26, 5062LB Oisterwijk, The Netherlands 
✔️+31 6 411 88 657 | Joran Knaapen | [email protected]
✔️Chamber of Commerce. 63181541 Eindhoven
✔️VAT number: NL003236333B42
✔️Account number:NL70 ABNA 0875 0718 99
Kind regards,
The RISolutions team